BIG4 Adventure Whitsunday Resort
25-29 Shute Harbour Road, Cannonvale
Reviews for Sea Temple Private Apartments Port Douglas By Boutique Collection
0.1
Sally Greensfield
Tamworth, NSW
18 Jan, 2018
I stayed at this property and absolutely loved it! It was easily the best experience of my life. I stayed at this property and absolutely loved it! It was easily the best experience of my life. I stayed at this property and absolutely loved it! It was easily the best experience of my life.
7.1
Sally Greensfield
Tamworth, NSW
18 Jan, 2018
I stayed at this property and absolutely loved it! It was easily the best experience of my life.
7.7
Sally Greensfield
Tamworth, NSW
18 Jan, 2018
I stayed at this property and absolutely loved it! It was easily the best experience of my life.
1st Place Winner - Best Holiday Parks in QLD 2020
as voted by readers of Holidays with Kids Magazine

Located in beautiful Airlie Beach, BIG4 Adventure Whitsunday Resort has won over 30 major tourism awards and has a reputation for providing a happy holiday experience that is truly memorable. The resort is set on 26 acres of beautifully landscaped grounds offering a special combination of wide open spaces, stunning tropical gardens and resort facilities that are sure to delight.
BIG4 Adventure Whitsunday Resort offers a relaxed, family friendly environment which makes it more like a traditional Australian holiday destination than just a resort. Kids are kept busy outside with games and activities and making new friends while parents enjoy the social atmosphere. Set amongst lush tropical gardens, the resort includes Airlie Beach's largest resort lagoon-style swimming pool (heated winter) and water slides, full-size floodlit tennis court, mini-golf course, an outdoor cinema, animal park multi-purpose function venue The Palm House and much, much more. Offering the only mainland Kid's Club in Airlie Beach and a full-time Activities Co-ordinator, there is a year-round Activity Schedule to ensure there is plenty to do for every age and guest. Renowned for its particularly warm and friendly staff and 23 years of family ownership, the resort prides itself on its huge number of repeat guests. Within easy access to the Great Barrier Reef, Whitsunday Islands and a vast array of trips and water activities, BIG4 Adventure Whitsunday Resort offers the best location for a fun, value-packed, memorable Whitsunday family holiday.
Great Interior design and good taste are not normally words associated with a holiday park. With a fit-out by an award-winning interior designer, BIG4 Adventure Whitsunday Resort has lifted the level of accommodation to something only dreamt of in the past. The furnishings and finishes of the three bedroom Luxury Condos and Deluxe Studio Cabins provide unparalleled taste and great holiday design. Imagine a sparkling new decor, bright contemporary furnishings and clean white shutters in a cabin set amongst acres of tropical gardens and you will have pictured the contemporary style and relaxing ambience which has been created to provide you with the perfect environment to enjoy your holiday.
Park Activities
Pool and Water Slide
With the largest resort style pool in Airlie Beach (heated winter), the 32m swimming pool is the resort centrepiece and comes complete with two waterslides and three giant mushroom fountains. The swim up spa is a popular place to cool off and relax the days away.
Outdoor Movie Cinema
Once the sun goes down in the tropics they have many balmy, dark nights with a sky full of stars and the perfect setting for an outdoor movie. With a 15 foot screen and grass sitting area, not only do they show great family movies but sometimes they get their groove on with group Wii Just Dance sessions.
Jumping Pillows
The two jumping pillows are a great hit with all age groups. Just like a large jumping castle (but safer) and with their own shade sails, the kids are entertained for hours with non-stop fun.
Mini Golf Course
The 18-hole floodlit mini golf course proves to be a challenge for all levels and it's not always the most talented golfer who wins! With its landscaped greens and watering hole it is one of the most popular facilities and a great activity for all ages. Put your bathers on and join in one of the most enjoyable and fun resort pastimes with a mini-golf challenge under the sprinklers! Golf putters are available for hire from reception and froggy golf balls and score cards are available for purchase.
Poolside Massage
Who said it's all about the kids? Parents can enjoy a selection of massages in the massage hut and the sessions actually coincide with Kids Club and Toddler Time. So in reality, the park actually offers "Parent Time" as well.
Other Activities
If the swimming and jumping haven't tired the kids out, there's also pedal karts, a full-size flood-lit tennis court, adventure playground, basketball, volleyball, badminton, bocce, giant chess and table tennis to keep them outside all day long. Other entertainment for families can include a games night, disco, BBQ by the pool, wine and cheese afternoons or the much loved pancake breakfast.
Activities Guide and Kid's Club
One of the main advantages of staying at the resort is the wide range of fun activities that are included for families. A full-time Activities Co-ordinator ensures there is something happening every day for the young to the young-at-heart and organised activities can include anything from a scavenger hunt, photo trails and muck-up fun through to arts and crafts or dancing under the stars. A specially designed school holiday activity schedule, including the only mainland resort to offer Kid's Club, keeps kids happy and occupied from morning to night. Interesting school holiday programs like dance and cooking workshops are also offered free to all guests.
Toddler Time
With a maximum of four children per session, Toddler Time is a specially designed session for children aged 18 months to five years. The one hour sessions are just enough for kids to have a few fun activities while parents can take some well-earned time-out. Toddler Time is available outside school holiday periods and conveniently coincides with the poolside massages, allowing parents of pre-school children some precious 'me' time.
Animal Park
BIG4 Adventure Whitsunday Resort has built its very own Animal Park with a collection of kid friendly animals for children to visit and grow to know. With daily feedings and 3.5 acres of space to roam, visitors have a wonderful time getting up close and personal with Albert the miniature pig and his fury friends!
Guest Information
Check in
14.00
Check out
10.00
Reception Hours
Daily: 07.30 to 18.00
Arrival Info Photo ID and a credit card pre-authorisation will be required on check-in for all bookings.

Car Parking Free car parking

Children & Extra Guests Extra guests allowed at additional charge

Facilities
WiFi - Free (limits may apply)
Tour Desk
Tennis Court - Full Size
Swimming Pool - Outdoor
Sundeck
Spa
Mini Golf / Putt Putt
Guest Laundry
Child Pool
Children's Play Area
Kids Club / Child Activity Program
DVD Hire
Conference Facilities
Cafe / Coffee Shop
Babysitting Available (charges apply)
EFTPOS Facilities
Water Slide
Outdoor Movie Cinema
Jumping Pillows
Adventure Playground
Animal Park
Giant Chess
Pedal Carts
Massage by the Pool
Distance Information
Nearest Airport (Proserpine / Whitsunday Coast): 33km
Nearest Beach: 2.8km
Nearest Public Transport: 400m
City Centre (Main Street): 5km

Why Choose Global Explorer?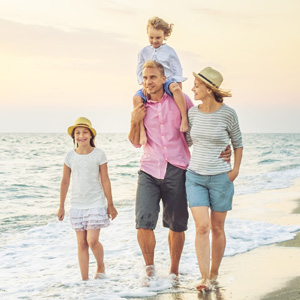 Price
With our unbeatable prices, you can find comfort in knowing you're getting the best possible deal.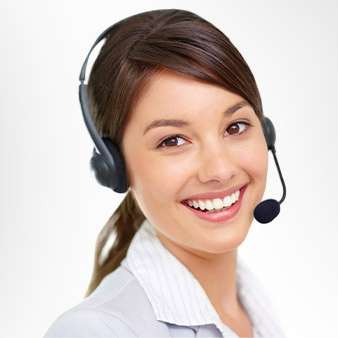 Service
Our Travel Agents offer passionate personalised service and are ready to help your unforgettable holiday experience come to life.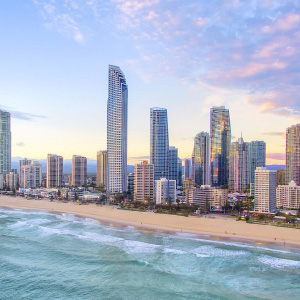 Our Promise
We promise to deliver you a smooth, hassle-free experience each time you book with us.
Main Beach, Gold Coast
Sea World Resort & Water Park
Ideally situated on the picturesque Broadwater, Sea World Resort & Water Park enjoys the reputation of being one of Australia's best family resorts.
View Deal