Hanging Gardens of Bali
Desa Buahan, Payangan, Bali, Indonesia
Reviews for Sea Temple Private Apartments Port Douglas By Boutique Collection
0.1
Sally Greensfield
Tamworth, NSW
18 Jan, 2018
I stayed at this property and absolutely loved it! It was easily the best experience of my life. I stayed at this property and absolutely loved it! It was easily the best experience of my life. I stayed at this property and absolutely loved it! It was easily the best experience of my life.
7.1
Sally Greensfield
Tamworth, NSW
18 Jan, 2018
I stayed at this property and absolutely loved it! It was easily the best experience of my life.
7.7
Sally Greensfield
Tamworth, NSW
18 Jan, 2018
I stayed at this property and absolutely loved it! It was easily the best experience of my life.
Hanging Gardens of Bali is a luxurious destination in the heart of the jungle. It is situated near Payangan: a village North of Ubud, whilst the hotel rests in the centre of the magical island of Gods.
Overlooking the Ayung River and ancient Dalem Segara temple, the award-wining resort stands on the edge of a stunning valley, surrounded by lush rain forests and picturesque rice terraces. Each villa is designed with traditional Alang Alang thatched roofs in complete harmony with nature. The verdant gardens have an indigenous flora and fauna such as cocoa and coffee trees, which blend serenely with bamboo, flame trees and orchids to create a unique tropical paradise. The truly luxurious Spa Collection combines natural, local ingredients and ancient techniques to create beauty therapies and treatments that soothe the mind, rejuvenate the body and energize the soul.
At the geographical epicentre and our spiritual core, is the World's most remarkable Swimming Pool. It is without a doubt one of the most photographed pools and has the unique distinction of being named "The World's Best Swimming Pool" by Condé Nast Traveller and number one on Trip Advisor's list. Designed by a specialist architect, the striking formation is suspended over the dense rainforest, giving swimmers the unique sensation of floating above the treetops.

The hotel's 44 private villas reflect the island's natural, serene beauty. Every suite has a sense of discrete luxury, combining contemporary and Balinese décor, with signature hand-crafted furniture, exotic fabrics, open-aired dining areas and spectacular master bathrooms.

Dining
Three Elements - offers an à la carte selection of appetizers, entrées and desserts as well as two unique tasting menus with optional wine pairing using the highest quality products and impeccable technique to create a modern Indonesian cuisine. Spectacular misty views of the rain forest by day and a thousand candles lighting up the night await all guests to the restaurant and lounge / bar.
Guests can also select from a range of romantic dining experiences including a Romantic Temple Dinner, set in a sacred and magical location, followed by a walk and purification ritual with a local mangku and a Traditional Balinese Blessing ritual, made by the local priest. A candlelit 'Romance under the Stars', dining 'à deux' on a volcanic rock pillar in the iconic swimming pool; or a gourmet picnic served in a secluded balé right on the banks of the spectacular Ayung River.
Day Spa
Spa Collection - combines natural, local ingredients and ancient techniques, to create beauty therapies and treatments that soothe the mind, rejuvenate the body and energize the soul. Find your physical and spiritual balance through luxury treatments in the one-of-a-kind setting. Ubud's rippling Ayung River provides the perfect background to your peaceful escape, while therapists use local ingredients and traditional techniques to energize your body and soul. The Spa Collection is open daily 10am- 10pm, advanced bookings recommended.

Activities (fees apply)
Balinese Cooking Lesson & Lunch - a culinary and cultural journey, discovering the unique flavors and cooking styles of Bali's homegrown cuisine, offering a fascinating introduction into the most exotic ingredients and unique culinary heritage of Bali. Using the ever-present Ulekan (traditional mortar and pestle) you will prepare the foundations of Balinese cuisine including the chili sambal, peanut sauce, and Base Gede or Bumbu Bali together with a full menu of traditional dishes and the classic method of preparing rice – a symbol of life and culture for the Balinese people. Time: 10:00 am (with market tour) or 11:00 am (without a market tour).
Dinner at the Pool - The experience takes place on a private water Bale, floating on top of the pool, decorated with beautifully colored drapes, the scene is set for a mesmerizing and delicious evening under the stars. You are surrounded by frangipani candles with inspiring views of the local ancient holy temple, whilst listening to the smooth, rhythmic jungle sounds. Bespoke and magical moments!
Spa by the River - enjoy one of the unique and luxurious spa treatments by The Spa Collection. Enjoy the traditional Balinese treatments overlooking the fast flowing rapids of the Ayung river and with a lush jungle backdrop.
Gourmet Picnic by the River - enjoy a delicious gourmet picnic lunch served on the riverside Bale, at a stunning spot where the Balinese jungle meets the rushing waters of the Ayung River. Relax and sink into plush cushions as your private waiter serves a menu to delight your palette, whilst the stunning views and the rhythmic sounds of the jungle and river stimulate the senses.
Spiritual Romantic Dining Experience - dine at the ancient holy Dalem Segara Temple: one of the most spiritual in Indonesia, where your own personal chef will serve an exclusive and private gourmet dinner. On arrival, you will be given a traditional Balinese welcome by the holy Mangku (the Balinese religious priest) who will impart a blessing and a Hindu purification ritual to symbolically cleanse your soul.
Romantic In-Villa Dining - cherish an intimate dinner for two in the comfort of your own villa, with the beautiful setting of the tropical jungle, magical stars and surprises. Bring back those first-date butterflies of excitement to celebrate a special occasion or simply to enjoy some quality time while indulging culinary surprises by the resort's chefs.
Balinese Blessing - embark on a spiritual journey beginning at the top of the valley with a blessing from the Gods at our neighbouring Ubud's Padmasana Temple. The local village Mangku will symbolically clean your soul and purify your body in the ancient Melukat ceremony. Return to our River Café and make your own nourishing Jamu, a traditional drink, which will energize and refresh. The blessing that brings deep internal peace and allows negative energy to ebb away, with a flow of calmness and enlightenment.
Afternoon Tea in the Heart of the Jungle - experience a traditional English afternoon tea package in the most sophisticated settings of the wild jungle. The tea ceremony includes a mix of traditional Balinese cakes, such as Pandan Roll and English delicacies, like mouthwatering Chocolate Éclair, Brownies, creamy fruit tartlet and the famous English Scone with whipped cream and jam. Delightful!
Floating Boat Sensation - immerse in the privacy and serene environment of your own villa and enjoy a unique dining experience floating in your private infinity pool. A food sensation for two is served on a traditional Balinese boat. The floating boat drifts peacefully in the centre of your pool while you feast like Javanese royalty.
Yoga in the Heart of the Jungle - practice the ancient art of classical Yoga and learn techniques that will enable you to still your mind, strengthen your body and expand your consciousness, through posture, breathing, meditation and relaxation. All classes are suitable for beginners to advanced practitioners, with a program and pace that allows you to learn and develop your own Yoga technique at your own speed. The class is held in a Bale deep in the jungle, overhanging the Ayung River.
The Morning Walk - Take an enlightening journey through the local villages, led by the experienced Resort Guide, you begin your morning with a leisurely walk through rice fields and river valleys, discovering Balinese medicinal plant life along the way. Arrive at the nearby village and witness fascinating aspects of daily life in this rural setting. Replenish your energy levels with a refreshing drink in the middle of the rice fields and learn how the locals maintain their health with indigenous plants, herbal medicine and roots, fruits and vegetables.
Guest Information
Check in
2:00pm
Check out
12:00pm
Reception Hours
Daily: 24 hours
Arrival Info Photo ID and a credit card pre-authorisation will be required on check-in for all bookings.

Car Parking Free car parking

Children & Extra Guests Extra guests allowed at additional charge



10 Tips for Holidaying in Bali with Kids
Facilities
WiFi - Free (limits may apply)
Tour Desk
Swimming Pool - Outdoor
Restaurant - Licensed
Luggage Storage
Dry Cleaning / Laundry Service
Day Spa
Concierge
Bar / Lounge
Babysitting Available (charges apply)
24 Hour Reception
Why Choose Global Explorer?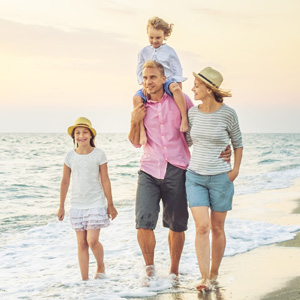 Price
With our unbeatable prices, you can find comfort in knowing you're getting the best possible deal.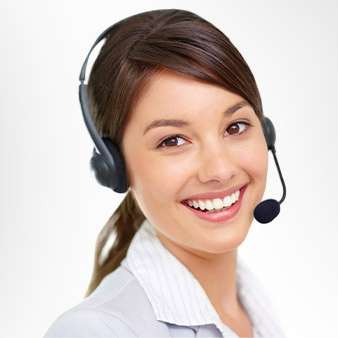 Service
Our Travel Agents offer passionate personalised service and are ready to help your unforgettable holiday experience come to life.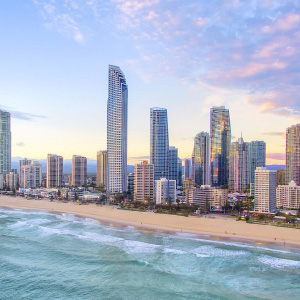 Our Promise
We promise to deliver you a smooth, hassle-free experience each time you book with us.
Pangkal Pinang, Bangka Belitung Islands
View Deal