Rawi Warin Resort & Spa
139 Moo 8, Ko Lanta, Krabi, Thailand
Reviews for Sea Temple Private Apartments Port Douglas By Boutique Collection
0.1
Sally Greensfield
Tamworth, NSW
18 Jan, 2018
I stayed at this property and absolutely loved it! It was easily the best experience of my life. I stayed at this property and absolutely loved it! It was easily the best experience of my life. I stayed at this property and absolutely loved it! It was easily the best experience of my life.
7.1
Sally Greensfield
Tamworth, NSW
18 Jan, 2018
I stayed at this property and absolutely loved it! It was easily the best experience of my life.
7.7
Sally Greensfield
Tamworth, NSW
18 Jan, 2018
I stayed at this property and absolutely loved it! It was easily the best experience of my life.
Rawi Warin Resort & Spa is a 5-star luxury resort on Ko Lanta in southern part of Krabi Province, Thailand. Set on 32 rai of land on a beautiful stretch of Klong Toab Beach and a hillside covered in lush tropical rainforest, accommodation includes 185 standard rooms, private villas, and suites. Contemporary southern Thai-style designs create serene interiors with a secluded ambiance. Full facilities are provided for your convenience.

Facilities & Activities
Infinity Ozone Pool - Ample sun loungers and exceptional sea views make the 1,000-square-metre Infinity Pool unparalleled for idyllic afternoons lazing in the sun. Featuring an eco-friendly ozone water treatment system, it's ideal for a quick dip and still comfortable after a longer swim. On the lower level, kids get their own pool and water slide for countless hours of fun in the sun.
Ocean Pool - A floating walkway into the sea leads to a completely new swimming experience. The 50-square-meter ocean pool lets you swim safely in the natural environment or take in an unrivalled sunset with sea views stretching in every direction.
Lap Pool - For a more rigorous water-based workout, the 16 x 4 meter Lap Exercise Pool is a great way to get in your morning laps with more privacy. Located near the Ozone Infinity Pool.
Hillside Pool - perched on the gentle hillside above the Andaman Sea and surrounded by tropical vegetation, our Hillside Pool offers a relaxed vibe and panoramic sea views over the top of the resort.
Town Hall - A meeting point and lounge, Town Hall is an air-conditioned hang-out area with sofas, armchairs, coffee and tea, TV, wifi access, showers and restrooms.
Boxing Room - equipped with Muay Thai equipment, the Boxing Room is a great place to get an introduction to Thailand's most famous martial art. Professional trainers are available for basic sessions at an additional cost. For guests' safety, the service is reserved for guests 16 years old and above.
Limitless Club - a well-equipped indoor gym with carefully selected workout machines and other exercise equipment, as well as showers and lockers. For guests' safety, the service is reserved for guests 16 years old and above.
Shooters Club - With a 7-foot pool table and football table, Shooters Club is a great place to challenge family and friends to entertaining games of skill and luck.
Library & Internet Room - features a wide selection of books in a variety of languages and covering many different topics and genres. The peaceful ambiance is perfect for getting lost in a new story, and a computer with high-speed internet access is available at no extra cost.
Yoga Studio - located in the Library & Internet Room, the yoga studio is air-conditioned and fully equipped. Classes with professional instructors - either for groups or private lessons can be arranged. Extra charges may apply.
Other Activities - bicycles and kayaks are available free of charge for guest leisure, and are great ways to experience the island in a whole new way. Table tennis is also available.
Bo-Bo Souvenir & Gift Shop - follow the walkway from the lobby for art, handicrafts and natural products made by local communities are exemplary reminders of your trip or presents for friends and family back home.

Kids Club
Monkey Kids Club offers a place for children to play and make new friends from around the world. A colorful environment stocked with toys, games and books gives them an amazing space to stretch their imagination. Open daily 9:00am to 10:00pm.


Dining & Bars
The Golden Pond - offers a wide variety of traditional morning favourites at its lavish breakfast buffet and prepares Thai and international cuisine for lunch. Expertly crafted Thai specialties and popular Western fare are enhanced with premium ingredients and expert preparation. Open for breakfast and lunch daily.
The Watermark - with views over the Andaman Sea and verdant tropical gardens complimented by high ceilings, teak furniture, and soft mood lighting, the Watermark creates the quintessential island dining atmosphere. In the open kitchen, chefs create exceptional Thai and international cuisine using fresh local seafood and premium ingredients sourced from around the world. Open daily for dinner from 4:00pm to 11:00pm.
Sushi Mizumi - serves classic Japanese cuisine with a contemporary twist, including sushi, sashimi, Japanese rolls, teppanyaki and more. Enjoy watching chefs making your handmade sushi and maki from an open bar while soaking in views of the large pond at night. Open daily for dinner from 5:00pm to 11:00pm.
The Wave Bar - offering comfortable armchairs and big screen TVs indoors or a peaceful terrace outdoors, The Wave Bar serves up the perfect island cocktail at the end of an even more perfect day. Chat with friends old and new while sampling fine wines or non-alcoholic drinks under exotic sea-and-stars inspired lighting. Open daily from 5:00pm to midnight.
Stream Pool Bar - serves faultlessly crafted Thai and international dishes, light snacks and refreshing drinks in an outdoor setting with ample shade and expansive sea-and-sky views. It's the perfect place to cool off after a dip in the Ozone Infinity Pool or a walk along the pristine white beach. Open daily 9:00am to 9:00pm.
Auntie Mae Bakery & Coffee - delivers the best homemade breads and pastries on Ko Lanta and a cozy coffee-shop vibe - complete with free WiFi. Enjoy a fresh-baked treat, your favorite coffee or tea, and a comfortable, welcoming atmosphere. Open daily 9:00am to 8:00pm.
Daeng Homemade Fried Chicken - serves Thai fusion cuisine and signature fried chickenspecially cooked using a homemade recipe. Enjoy an open-air restaurant, welcoming atmosphere on the 2nd floor of Auntie Mae Bakery & Coffee. Open daily 11:00am to 9:00pm.
Sip Club Rooftop & Drinks - rooftop outdoor backyard hideaway on the 2nd floor of Auntie Mae Bakery & Coffee, Sip Club is the perfect place to hang-out, sip on a tropical drink or a cold beer, offering quick bites, snacks and our signature menu while listening to cool music. Open daily 5:00pm to 11:00pm.

Day Spa
Warin Spa - reates a relaxing atmosphere amidst the lush tropical vegetation that's in harmony with nature. Rejuvenate with an indulgent spa treatment menu complete with facials, massages, scrubs, wraps and manicures and pedicures. Using only the finest natural products, experienced therapists combine the best of Thai and Western techniques to restore balance and peace in your body and mind. Choose from our five private spa rooms or the luxury suite, each featuring a steam room and outdoor jacuzzi. Open daily 10:00am to 7:00pm. Bookings are recommended.




Guest Information
Check in
2:00pm
Check out
12:00pm
Reception Hours
Daily: 24 hours
Arrival Info Photo ID and a credit card pre-authorisation will be required on check-in for all bookings.

Car Parking Free car parking

Children & Extra Guests Extra guests allowed at additional charge

Facilities
Free WiFi (limits may apply)
Tour Desk
Outdoor Swimming Pool
Steam Room
Safety Deposit Box
Restaurant (Licensed)
Porter Service
Pool Bar
Luggage Storage
Dry Cleaning / Laundry Service
Child Pool
Kids Club / Child Activity Program
Gymnasium
Games Room
Day Spa
Conference Facilities
Concierge
Cafe / Coffee Shop
Bar / Lounge
24 Hour Reception
Lap Pool
Why Choose Global Explorer?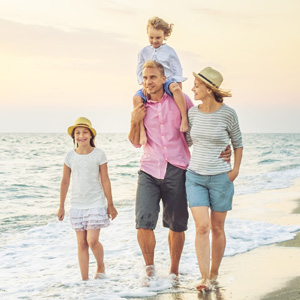 Price
With our unbeatable prices, you can find comfort in knowing you're getting the best possible deal.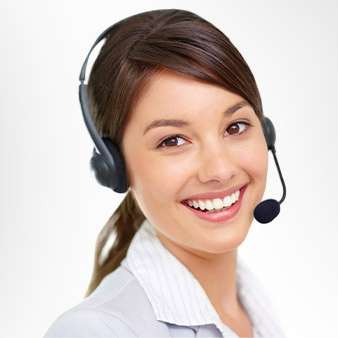 Service
Our Travel Agents offer passionate personalised service and are ready to help your unforgettable holiday experience come to life.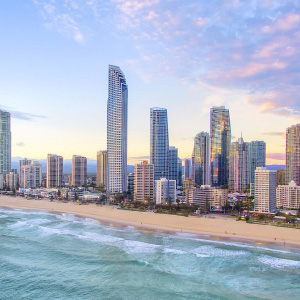 Our Promise
We promise to deliver you a smooth, hassle-free experience each time you book with us.
Patong Beach, Phuket
Novotel Phuket Vintage Park Resort Hotel
Featuring contemporary South East Asia architecture, the hotel is a few steps from shopping centres and Patong's lively night life.
View Deal